commercial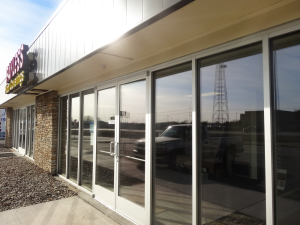 At The Glass Act, our Kansas City commercial glass professionals understand how critical it is for businesses in the area to make a great first impression. Whether you are in need of repairs or are building a new storefront, we provide unsurpassed solutions! From commercial glass doors, windows, glass skylights, walls, railings, and automatic doors to door glazing and glass partitions, we do it all. Our reputation proceeds us; we believe in exceptional quality products and services at a fair price.
As a full service commercial glass provider, we stand apart from other companies in the area because of our dedication to outstanding results. Customer satisfaction is our top priority. We know that as a business owner, you expect unsurpassed quality in both products and workmanship for your investment. In addition to commercial glass walls, windows, doors, skylights, partitions, and automatic doors, we also provide door glazing services and can customize solutions to your unique needs.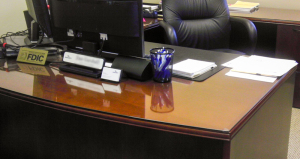 Regardless of the size and scope of your project, we have the commercial glass solutions to handle any of your needs. Our innovative product lines make it possible for our company to deliver the results you expect and demand. At The Glass Act, you can count on new installation, construction, or repairs performed by professionals who take pride in their work. Our huge array of glass options from tempered and flat glass to laminated options, security glass, and other selections typically used for commercial application give you the flexibility to make the best choice for your individual needs.
As trusted Kansas City commercial glass contractors who understand the specific needs of businesses, we offer a wide array of services whether your windows and doors are in need of repairs or updates, or you are interested in the replacement of windows, automatic doors, or the installation of glass railings, partitions, walls, or skylights. Every element of design makes a difference in how potential and existing customers perceive your business. Today, the many glass options available not only help you distinguish your business from others, but make it more energy efficient and employee-friendly as well. The work environment makes a huge difference in productivity, and natural light will give your staff a "boost" artificial light just cannot provide.
Interested in learning more about the products/service we offer in commercial glass? At The Glass Act, you can rely on quality products installed by contractors who are genuinely dedicated to unmatched results, professionals who know their reputation depends on the quality of work they do. Contact us today for all of your needs, and feel confident knowing the results will be far beyond what you imagined.